Many of our patients know the calm and kind voice of Margaret, our secretary. She has been taking calls from our patients for many years, helping them to get the best from our Immunology service. And of course she is an indispensable support for the doctors and nurses on the team.
At the end of our regular team meeting in July, she was amazed to see some old friends and colleagues turn up to celebrate her 40th anniversary at Heartlands hospital.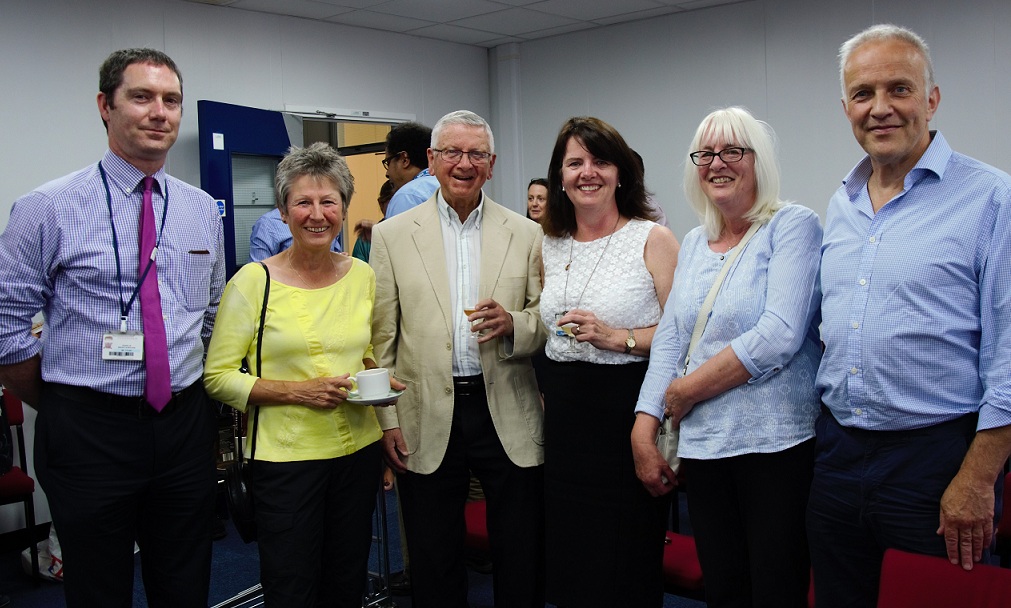 Professor Ron Thompson, who founded the department 48 years ago, was first to congratulate Margaret on her achievement.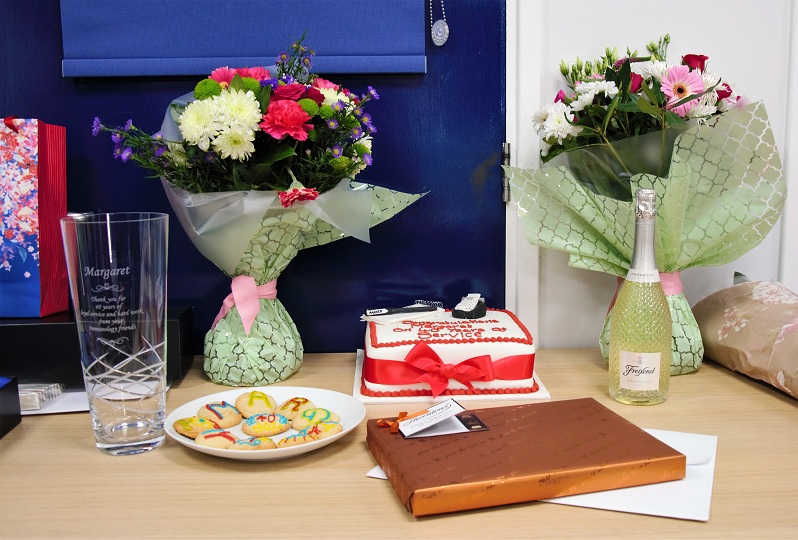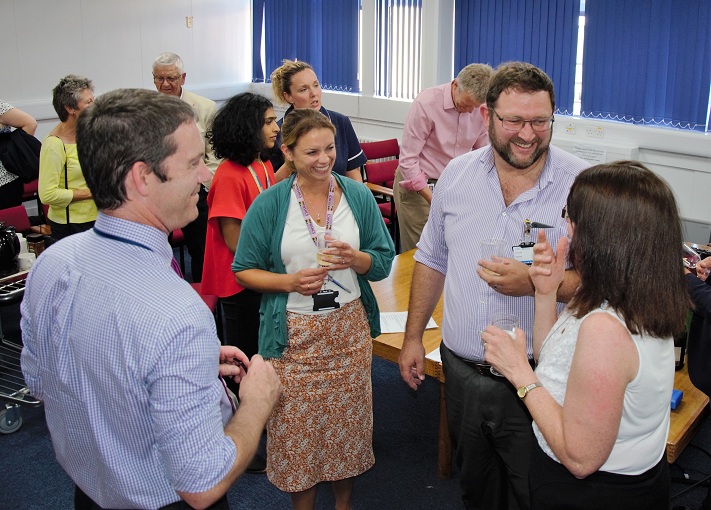 She also received cards and emails from many of the patients who have come to know her over the years. Many thanks for everything you've done, Margaret.