Severe allergic reactions to wasp and bee stings are rare. But for those people who do suffer, the worry of what will happen with the next sting can be disabling. Venom Immunotherapy (VIT) is an injection treatment for insect sting allergies that reduces the risk of a severe reaction. 
Pete Barclay i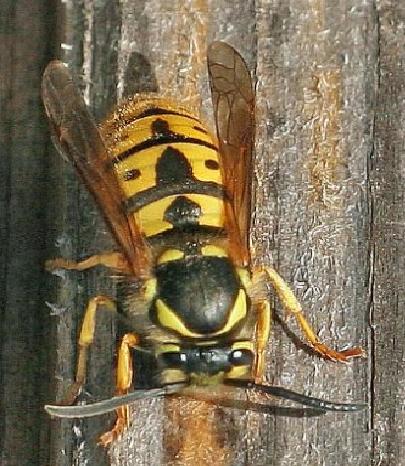 s an amateur beekeeper who developed allergic reactions to bee stings. Against medical advice he is still keeping bees, but he has had a course of venom immunotherapy to reduce the risk of having a severe reaction to a sting. He described his reaction and treatment in an article for Warwickshire Beekeeper.
"When I became allergic to bee stings, I had to consider giving up beekeeping altogether.  My reaction to stings was initially very slight, but after three years I started to swell up more and more.  Then one day, I was stung twice in quick succession.  When I took off the bee suit I noticed that the sting on my finger had swelled up very quickly, and the one on my arm was looking very angry indeed.  I also noticed that I was very itchy under my arms, and then to my horror I noticed very large hives appearing ALL over.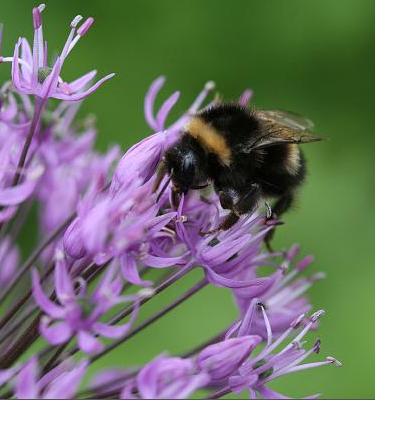 "I was tested for a reaction to bee and wasp venom, and reacted pretty conclusively to the bee venom.  I was prescribed an adrenaline pen and advised not to go near bees ever again.  The clinic was very firm on this point as they could not predict how severe my next reaction would be, and the only way to be sure was to remove the risk of being stung."
Pete agreed to a course of VIT. This involves weekly injections of the insect venom under the skin in the arm. The dose increases week by week up to 100 micrograms per injection (equivalent to 3 bee stings). Monthly top-ups then keep up the protection.
"I started the course in November and the first clinic was the first of a familiar journey.  Every week (without fail) I had to attend Heartlands for my ever increasing dose of venom.  They inject in alternate arms, and to be honest, the first is so small you wonder if it's worth it!  But they know what they are doing, as by the third or fourth week, the reaction was getting significant, still with a very small dose.   As the dose increased, the reactions slowly levelled off and finally started to decline.
"The weekly course finished in a flash, and then you move on to 4 weekly injections at the 'maintenance dose' . Of course, not everyone manages the weekly increases, and some struggle to get past a certain level of venom, so I have been very lucky.  For me, what lies ahead is a year of 4 weekly injections, and another year of 6 weekly injections."
You can read Pete's full article on page 10 of the September 2013 issue of Warwickshire Beekeeper (including what happened when he was stung!).
For public NICE guidance on venom immunotherapy look here.
For professional guidelines from the Bruitish Society for Allergy and Clinical Immunlogy click here.
Bee Venom Immunotherapy short presentation (given to British Bee Keepers Association on 18th April 2015)