Early days
The department was set up in 1969 by Professor Ron Thompson, the first Clinical Immunologist ever appointed in the NHS. The Immunology service at Heartlands Hospital (at that time called East Birmingham Hospital) was one of 2 National Centres for the diagnosis and management of patients with Immune Deficiency (the other was at Northwick Park in London, now based at the Royal Free Hospital).
Antibody deficiency was first recognised in 1952, when Col Ogden C Bruton published the first case of an 8 y.o. boy with recurrent bacterial infections and absent gamma-globulins in his serum1. He described how the boy had been plagued by infections all of his life. These disappeared when he was treated with subcutaneous gamma-globulin (immunoglobulin) injections.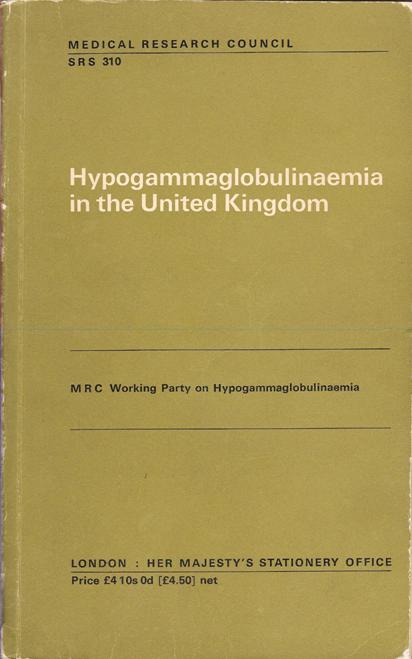 In the UK, the Medical Research Council set up a trial of gamma-globulin replacement. This trial was based at Birmingham University in the Experimental Pathology department where Ron Thompson was a trainee at the time. When the trial was discontinued he was asked if he would look after all the patients in the North of the country. So, with one laboratory technician, a secretary and a part time medical assistant, Ron Thompson set about developing a new model for Clinical Immunology practice in the UK.
Growing up
The department expanded rapidly, and became a regional and supra-regional centre for laboratory and clinical Immunology. A new wave of Clinical Immunology consultants was trained by Professor Thompson at Heartlands Hospital, and they went on to establish Immunology departments all over the country. By the time he retired in 1997, Professor Thompson had treated over 250 patients with antibody deficiency.
The department had always seen a small number of patients with allergies, and others had been treated by Professor Sherwood Burge at the Birmingham Chest Clinic.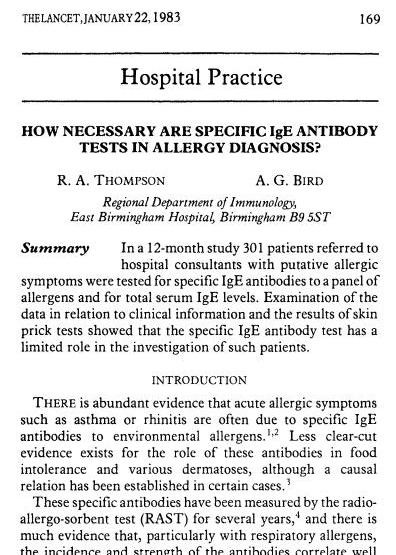 The allergy service was expanded by Professor Thompson's successor, Dr D Kumararatne, who provided a wider range of allergy services including desensitisation immunotherapy. He also continued the development of the Immunology service, improving patient facilities by sharing with the Infectious Diseases outpatient department.
Getting up to date
In the last 12 years 2 new consultants, Dr Huissoon and Dr Krishna, have continued to develop the Allergy and Immunology services, increasing staff numbers and clinics, and increasing the number of patients we are able to see and treat. They were joined by Dr R Baretto and Dr A Ekbote in 2015. Dr Andrew Riordan first established the Paediatric Immunology and Allergy service at Heartlands. Dr Scott Hackett took this on in 2005 and was joined by Dr Steve Welch in 2007. Both adult and children's services grew with more specialised nursing teams and other therapies such as dietetics. As more treatment options become available for allergic and immunodeficiency diseases, the department aims to continue the tradition of training, innovation and research pioneered by its founder.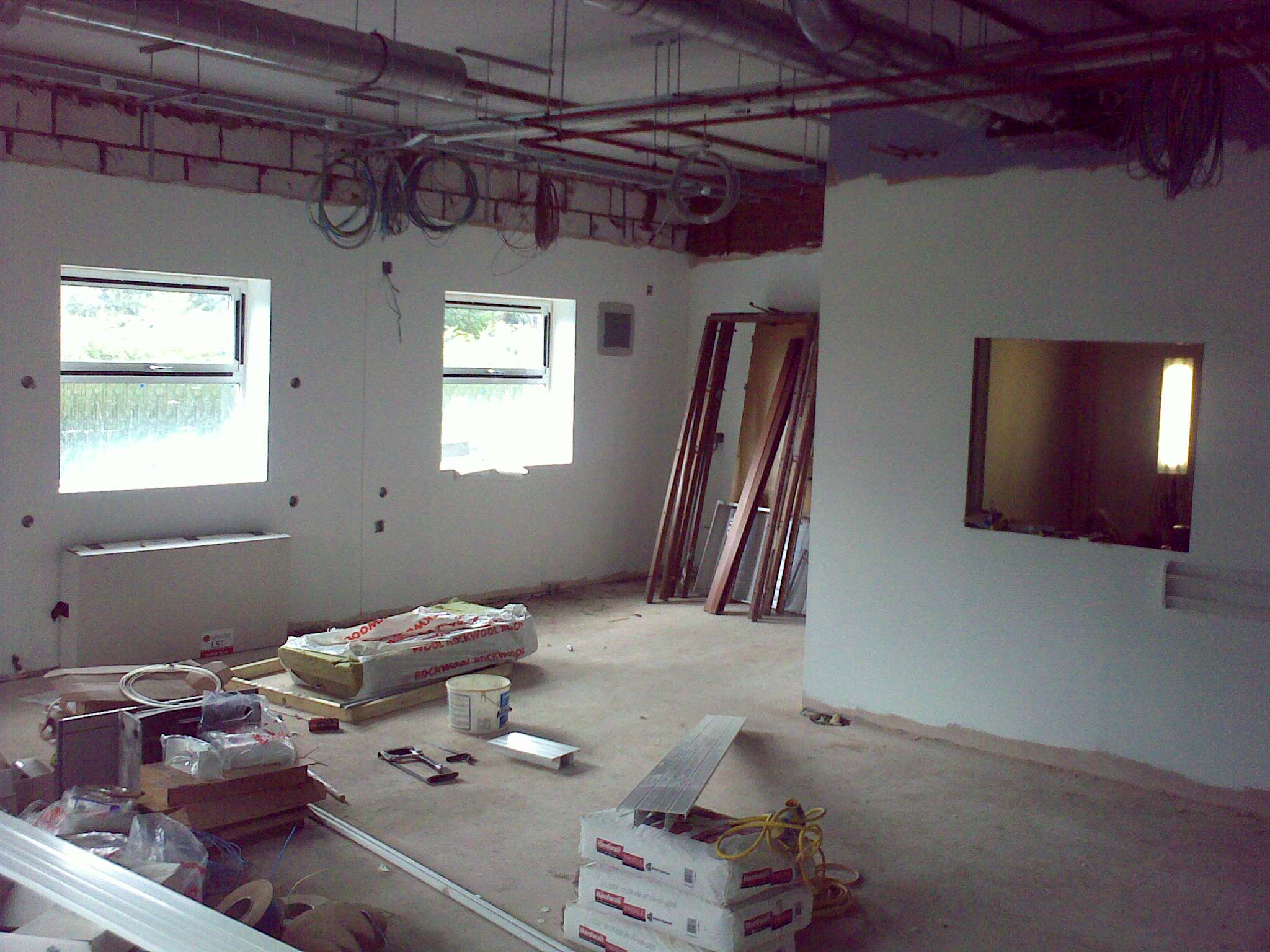 The New Immunology Day Case Unit under construction 2009
1. OC Bruton Pediatrics 1952;9;722-728