Conditions that are treated include:
Antibody deficiency
Hereditary angioedema
Combined immune deficiency
Neutrophil defects
Complement deficiency
Other primary immunodeficiencies (e.g. DiGeorge syndrome)
Adult immunology outpatient and daycase clinics are held at the Birmingham Heartlands Hospital site, in the Infectious Diseases outpatients. There is one Immunodeficiency Clinic weekly. Day cases are seen 3 days a week, with other clinics training patients in self-management.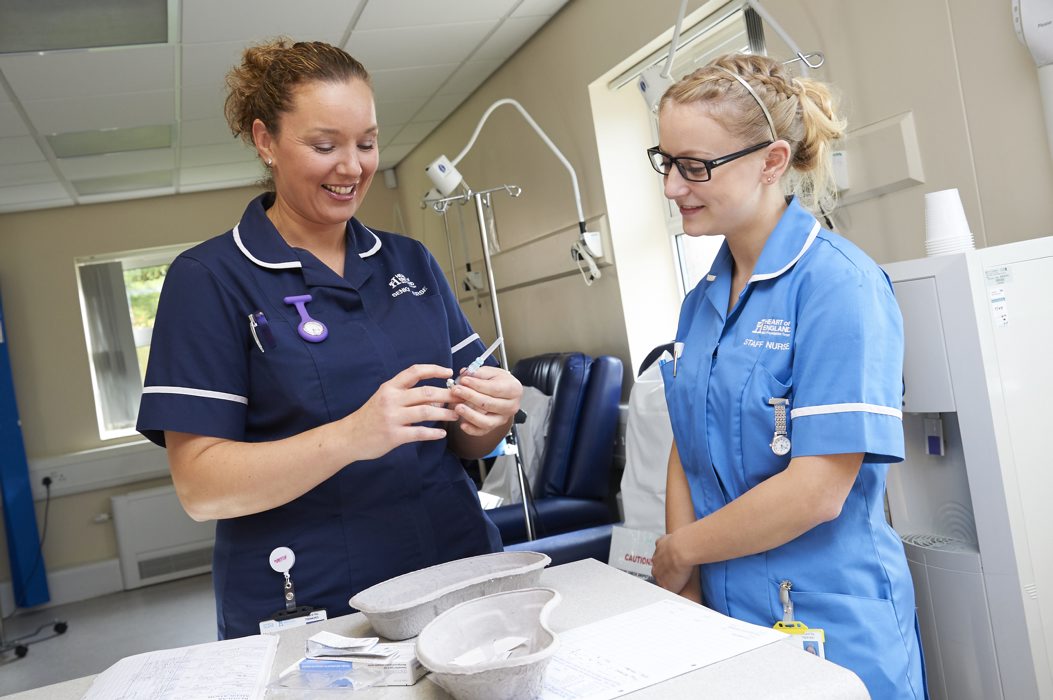 Paediatric immunodeficiency clinics are held weekly in the Children's outpatients at Birmingham Heartlands Hospital. Day case treatments and home therapy training take place on ward 14.
The Department runs programmes for self-administered immunoglobulin home therapy and self-management training for hereditary angioedema for adults and children.
How to refer           
A letter may be sent directly to one of the consultants for review.
General Practitioners may refer through the Choose and Book system, followed by a written referral.
Advice and guidance (without referral) is also available through the Choose and Book system.
Urgent referrals should be faxed and discussed by telephone.